Turkey Day is almost here, and we're dishing up some of the best, most popular recipes for the big day. From vegetable sides to desserts, these dishes are sure to "wow" your guests.
1. Slow Cooker Cinnamon Glazed Carrots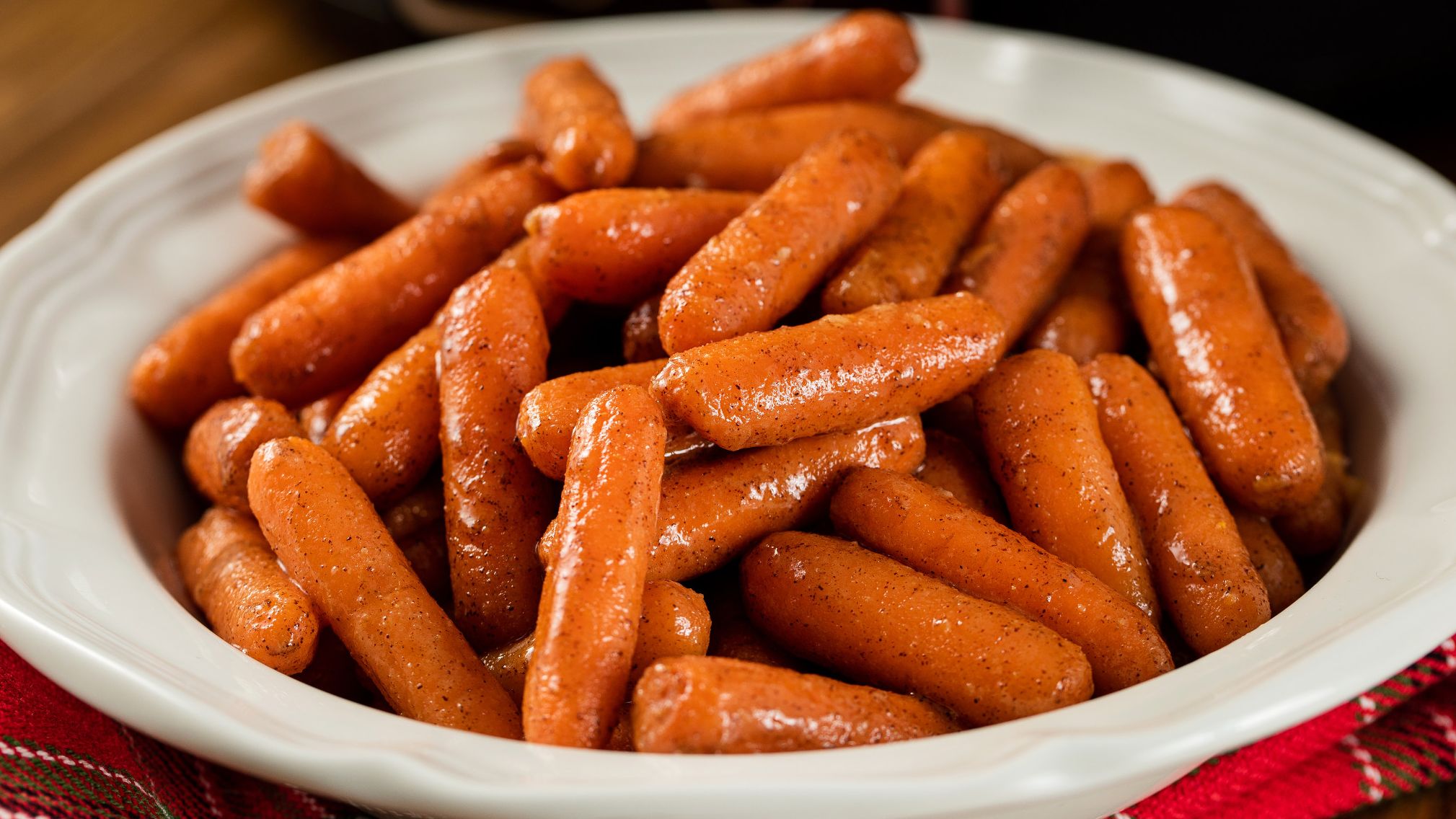 Image and Recipe by: McCormick
Ingredients:
Directions:
Spray inside of 4-quart slow cooker with no stick cooking spray. Add carrots and melted butter; toss to coat. Cover.
Cook on HIGH 3 to 4 hours or until tender.
Meanwhile, mix brown sugar, cinnamon, ginger and salt in small bowl until well blended. Toss cooked carrots with brown sugar mixture in slow cooker just before serving.
2. Pumpkin Bourbon Pie
Image and Recipe by: Nestle
Ingredients:
Directions:
1. Preheat oven to 425° F.
2. Mix sugar, cinnamon, salt, ginger and cloves in small bowl. Beat eggs in large bowl. Stir in pumpkin and sugar-spice mixture. Gradually stir in evaporated milk and bourbon.
3. Pour into pie shell.
4. Bake for 15 minutes. Reduce temperature to 350° F; bake for an additional 40 to 50 minutes or until knife inserted near center comes out clean. Cool on wire rack for 2 hours. Serve immediately with Bourbon Whipped Cream or refrigerate.
FOR BOURBON WHIPPED CREAM:
WHIP 1 cup heavy cream in large mixer bowl until soft peaks form. Add 2 tablespoons light brown sugar, 2 teaspoons bourbon and 1 teaspoon ground ginger; continue to whip until stiff peaks form.
3. Pina Alexander Dessert Cocktail
Image and Recipe by: Master of Mixes
Ingredients:
Directions:
Combine ingredinets in a mixing glass filled with ice. Shake and strain into a martini glass filled with ice.
Suggested Glass: Martini/Cocktail Glass
Suggested Garnish: Chocolate Shaving And Whipped Cream
4. Delightful Cranberry Stuffing
Image and Recipe by: Aleia's
Ingredients:
Directions:
Heat oven to 350˚F.
In a large skillet pan on medium heat, melt butter; add onions, celery and carrots. Sauté until vegetables are tender.
Add stock, the spice packet and cranberries, bring to a boil. Remove the pan from the heat.
Place stuffing cubes into a large bowl, pour mixture from pan over stuffing cubes.Toss lightly until well mixed.
Spoon the mixture into a 9" x 13" x 2" greased casserole dish.
Cover with foil and bake for 20 minutes or until hot. For a crispy top, remove foil and bake uncovered for an additional 10 minutes.
5. Spiced Hot Apple Cider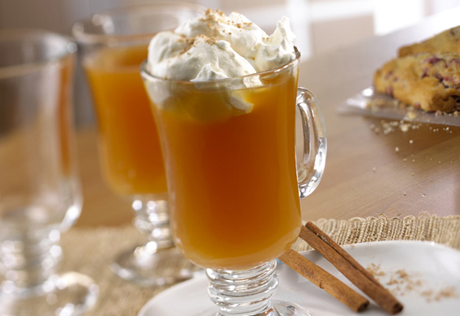 Image and Recipe by: Campbell's
Ingredients:
Directions:
Heat the cider, cinnamon, nutmeg, cloves, and orange slices in a 3-quart saucepan. Cook over medium heat for 5 minutes or until the mixture is hot, stirring occasionally.
Strain the cider into a heatproof pitcher or individual mugs. Garnish with cinnamon sticks and whipped cream, if desired
Follow us on social for more fun recipes, deals and more!