With move-in day fast approaching, the to-do list is adding up. Compared to back-to-school shopping for outfits and new dorm décor, the trip to the warehouse store to buy groceries may seem lackluster. Luckily, with stockupexpress, you can skip the aisles and lines and order in bulk online while you pack.
The best part? Buying in bulk allows all you to have snacks, meals and drinks to last the whole semester! When on campus, the best snacks are quick, easy and on-the-go. Buying your favorite products in bulk saves you time and money while ensuring that your pantry is always organized, even when school gets chaotic.
5 Best On-The-Go Picks:
1.Angie's BOOMCHICKAPOP Popcorn
This is one of our go-to snacks when you need something quick between classes. It is also gluten-free, Non-GMO and whole grain, making it a perfect guilt-free snack for your late night studying sessions. They are also available in 3.6 oz bags to throw in your backpack or carry around campus. Some of our favorite flavors are Sweet and Salty Kettlecorn, White Cheddar, and the classic Sea Salt.
2. Campbell's well Yes! Sipping Soups
3. Nutella & Go! Spread with Breadsticks
Nutella & Go! packs are a quick treat to satisfy that chocolate craving while away at school. If you've never tried this famous hazelnut spread on breadsticks, you are missing out. Just make sure you find a good hiding spot in your dorm for these, we can't promise your roommate won't try to snag some!
4. V-8 Energy
Whether you're looking to kick-start your day or pull an all-nighter, V-8 Energy is a more natural way of getting a boost. Get a full serving of fruits and vegetables with natural energy from green tea. Some of our favorite flavors are Pomegranate Blueberry, Sparkling Blackberry Cranberry and Sparkling Orange Pineapple.
5. Bear Naked Granola Bites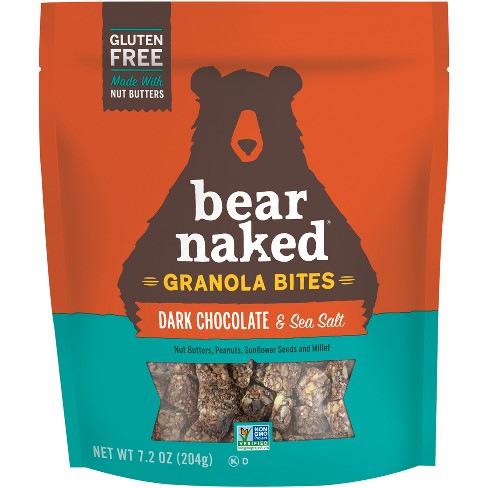 You know what it's like..an approaching deadline, headphones on and frantic typing. Sometimes you just need a bite-sized snack to keep you fueled without having to stop and do any cooking when your stomach starts to growl. Say hello to Bear Naked Granola Bites. With flavors like Peanut Butter & Honey, and Dark Chocolate & Sea Salt, these bites are a real game-changer!